In their hearts humans plan their course, but the Lord establishes their steps. (Proverbs 16:9)
One of the most amazing things about Jesus is that He sees everything that you are going through right now; and He has all power to direct the next steps of your life. In knowing this, we need to make sure that our steps are not going against God's plans.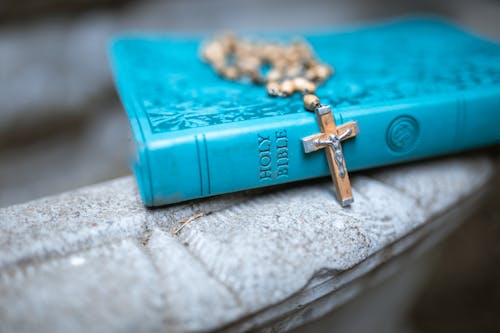 Many of us make decisions based upon what we want, rather than making decisions based on what God desires. God sees that duplicity and conflict in our lives. You need to get aligned with where He is going rather than trying to continue pursuing whatever it is that you want.
Remember, God will never direct you to contradict His Word and His will. Don't believe someone when they say, "I'm just doing what I feel like God wants me to do." If they are doing what they think God wants them to do, and it contradicts His Word, they are wrong. They are hoping that they can convince you, but it definitely does not convince God. We need to make sure that our steps are always aligned with His direction and His path.
Are you living your life with the desire to align your plans with God's plans and your desires with His desires? Or are you stubbornly continuing to pursue what you want without taking God's will into consideration? You will never go wrong with walking down the path God that has marked for you. He will never lead you astray. He will never give you anything less than His best if you are pursuing Him and seeking to align your life with His will.
I pray that you will fully surrender all of your plans, hopes, and expectations, and that you will fearlessly pursue wherever God is leading you.
If you missed the last podcast episode, click here to listen to my interview with Rachel Roberts, The Currency Coach.